Dear Toby,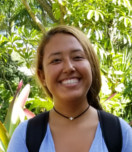 Thank you for guiding through my high school years. It's hard to believe I have known you since my 9th grade. You have been with me through my ups and downs and I can't not express how thankful I am to have had you by my side. Through any problem I had, you were there to guide me and comfort me when I needed it most. Our meetings have brought me great knowledge. From political to social issues, you have opened my mind to the world around me that I never use to question before. I now have a space to discuss and challenge with no boundaries. Toby, you really are making leaders with your students that will make a change in this world. You give confidence to all of us. Because of you, I have had the easiest experience applying to college. I am a known procrastinator but you gave me deadlines to have my work done which helped me immensely. Even though you made me rewrite essays that took me hours, they always ended up better. Because of you, I got into my dream school and I am so grateful.
Thank you for everything,
Sabrina Arevalo

Dear Toby,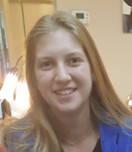 Since the moment I met you, I felt an instant connection. After seeing all of the hard-work and dedication that you gave my sister, I knew that you would help me with anything throughout my journey. During our first meeting I realized how much we truly have in common, from our love of crime to our love of figure skating. I knew after our first meeting that this relationship was going to be one of a kind. Whenever I walk in to your house for a session, I am instantly greeted with your smile. Your presence always brightens my days and I enjoy every moment of our sessions. Whether we are talking about college, volunteering, or all the crime shows we love, I know that I can share anything with you. I want to thank you for never giving up on me and pushing me to be the best that I can be! Without you I do not know how I would have done the entire college process. You have been my mentor and friend, and I know that I will never lose you. I know I will always have you to call if I need advice or new shows to watch.
I love you Toby and I am so grateful to have had you as my college counselor!
Much love,
Solana Roitman
Miami Arts Charter 2019

Dear Toby,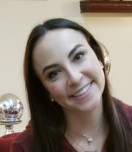 Where do I even begin? From the first time I sat on your couch, I knew our relationship was going to be like no other. From my journey with you, I not only gained an experienced college counselor, but a mentor, a life coach, and a best friend. When I came in for our sessions, I didn't feel like it was a chore or like something I had to get out of the way. I felt like I was going to a safe space where I could release all of my emotions, ideas, and opinions. You just happened to shape all of those things into spectacular essays. Your level of dedication will never be matched by anyone else. You are not only a college counselor that works tirelessly to make essays truly personal and significant for a reader, but you are a human being that cares for each and every one of your students. Thank you for being right next to me through every step of the process, from SAT 2 tests, to picking colleges, to writing countless essays, to helping me make one of the most important decisions of my life. Thank you for always believing in me and pushing me to do things that I didn't know I had in me. You taught me what it genuinely means to be a person with passion, strength, integrity, and will. As I embark on the next part of my journey, I know I will have all of the necessary tools to succeed, thanks to your guidance and wisdom. I will never forget the change you made in my life. Thank you for absolutely everything.
Love you!
Natalia Derzavich
Dr. Michael Krop Senior High School
Boston University '23

Dear Toby,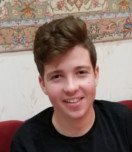 I clearly remember my first day walking into your home: sitting on the dark red sofa, opening my laptop, and engaging in thoughtful conversation with you as you sat across from me. I recall you asking me if I knew what the "glass ceiling" in America was, and I smiled because I learned about the metaphor just a day before in my history class. You were shocked after hearing my response. From that very moment, I knew that we had connected. I was one of the latest students to join your program as a senior, but I can say with certainty that it was undoubtedly worth it. Not only did you guide me in the right direction with respect to my academics and the SAT, but you were also never afraid to give me your honest opinion when it came to extracurriculars and the day-to-day events in my life. From dozens of long college essays to even more scholarship applications, your wise words always shaped me and allowed me to see things from a different perspective. Your program is so much more than just college counseling. From the moment we met, I knew that you were someone that I could talk to, someone that I could tell stories with, someone I could rant to, and someone that would share a good laugh. Toby, you are an amazing friend. With your incredible help, I have been accepted to several prestigious universities across the nation, many of which have given me large scholarships. As the day to decide comes closer and closer, I can't stop thinking about the countless meetings we had, imagining where I would spend the next four years of my life. I may not have decided yet, but I know that wherever I go, I will always have you by my side. Toby, words cannot explain how thankful I am to have you not only as a college counselor, but as a trusted friend.
Sincerely,
Tomas Potlach
Dr. Michael M. Krop Senior High School

Dear Toby,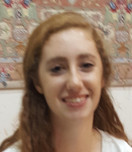 Thank you so much for everything you have helped me with over the past two years. If it weren't for you all my grammar mistakes and long long essays would have clouded over who I really am. Essentially, without you I wouldn't have been accepted to every school that I applied, so thank you. Each time I called you with a question about anything, you already knew the answer because you knew what I was going to ask. I could arrive to your house go straight to the kitchen for a bottle of water, take off my shoes, and then sit on the couch with my legs up. I have always been so comfortable at your house since the first day I walked in. There are no words to say how grateful I am to you and I can't wait to come back and tell you all my stories from wherever I end up.
With love,
Sabrina Sigal

Dear Toby,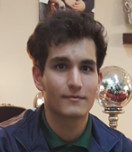 It is difficult to articulate how grateful I am for your countless hours of devotion during a turbulent time in my life. Through disappointment and moments of hopelessness, you have been a constant reminder of the importance of resilience and determination. You have been willing to reveal sobering truths obscured by the unrealistic expectations of youth. Ultimately, you shape us to be the most successful version of ourselves each visit. In your thoughtfulness and strength, you have been an inspiration. Not only have you willed yourself to success in the face of consistent adversity. You have embraced a lifetime of service to future generations. You have consolidated the experiences of your life to enrich an ever-expanding legacy. Among your lessons has been an insistence that life is fraught with uncertainty. In spite of this, I am gratified by the knowledge that you are brightening the world with each student you guide. On behalf of all of us, thank you for everything. We will make you proud.
Best regards,
Nicholas Greco
Brandeis' 2022

Dear Toby,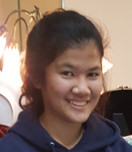 I am so thankful for the countless things you have done for me over the years with you. Thank you for not only being a college counselor but also being a friend I could always count on. Our friendship is something I only dreamed of as a girl and something I can only hope for in college. Thank you for your dedication, patience, and passion to help me not only in the college application process but also in life. You have taught me how to be a better person and I will always remember your life lessons. Despite the high and low moments in my high school career, you have been there for me, through the good and bad times. Thank you for your loving, constructive criticism that was needed at times to push me in the right direction. You have poured your heart and energy into countless college essays and your level of commitment into my education is incredible. Thank you for taking the time to get to know me and pushing me to do things I didn't think were possible for myself. Thank you for showing me what I can achieve as a person. As a begin a new chapter in my life, I am so thankful for what you have helped me become. I am confident in my abilities, but I know that you will always be a phone call away if I encounter any difficulties. You have truly made my high school experience so much easier with your guidance. Working alongside you in my college application process has been one of the best decisions in my life.
Thank you! Love,
Tiffany Cheung

Dear Toby,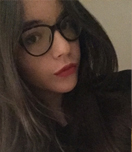 You have been a blessing to me throughout this whole process. Not only have you been a guide and a mentor to me but you have also become someone that I know I can rely on for anything I need. Knowing that you had my back through every step of this very difficult and tiring process lifted a huge weight off my shoulders. You didn't just help me get into my dream school, you also helped me believe in myself and my abilities. I would've never dreamed of being able to get to such a wonderful place on my own and for that I thank you. You prepared me for everything. From what tests I needed to take to how to move into my dorm and manage difficult situations once i moved away. I feel like I gained a second mother through this process because of how much you truly care about us and what happens in our lives. If I could go back in time I would definitely choose to be under your guidance again, I definitely gained more than just a college counselor since the first day I walked through your door.
Lots of love,
Ana Barrios
Columbia' 2021

Toby,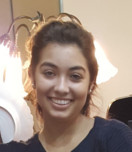 Words cannot begin to describe the amount of ways you have changed my life. From stepping foot in your door, you assured me that you would always be there for me, both academically and personally. I can wholeheartedly say you have lived up to that. Upon meeting you after transffering schools junior year, I was unsure if I would even be admitted into one college. Through the numerous essays you worked with me on, the countless SAT practice tests you encouraged me to take, and the constant calls and texts to perfect every college application, I know now that every minute was worth it. Receiving acceptances and even scholarships from every school I applied to was a dream come true, and a dream I know would not have been achieved if it wasn't for your help. Not only did you help guide me academically, but you provided support and advice in nearly every personal aspect of my life as well. When I came to you in my most fragile moments, you gave me a shoulder to lean on. I have never felt more comfortable sharing stories with an individual before, and I most certainly have never experienced a relationship that is as trustworthy and honest as ours. I can't begin to thank you for everything you have done for me these past two years. I look forward to sharing all my upcoming stories with you as I enter the next chapter in my life.
Love you so much!
Bianca Glatzer
Miami Palmetto Senior High
University of Florida 2021

Dear Toby,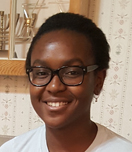 Where do I even start? This experience has been one that I give to you with the most appreciation. Coming into this whole process with college applications and the many essays required, I never really thought I could get through it all. Then came Toby, you saved me from going crazy and getting all stressed out. I thank you from the bottom of my heart for giving me the help and guidelines to be as successful as I was through this all. Getting into Notre Dame and the many schools that I applied to is all thanks to you. It would not have happened or even made possible without you. Yes, there are many things that I am grateful for but having that continuous support means the world to me. The start of 2017 was really tough for me, being that my grandmother passed and especially all the anxiety of waiting to hear back from my schools. You being there for me helped me get through it all. The many stories that you tell me about your life inspire me to do great things and always be positive no matter what. I cant even believe to start thinking of all the times I needed to call you because I was just "overthinking" a situation or was just sad. You always have an answer to all my questions and help me get through all the rough obstacles that arise along the way. Even though it has felt like a long journey and countless hours of revising essays, I am sad to say that time did fly by way too fast. I will miss you greatly when I go to Notre Dame, but will call often and visit when I come down. You made all aspects of high school move along so easily throughout the past two years I have been with you. Love you and thanks for everything you've done for me.
- Devin Apollon
Palmetto Senior High
Notre Dame

Dear Toby,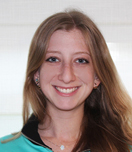 I have felt extremely comfortable with you since our first meeting. So much so, that I once arrived at your house for a College Counseling session early and let myself in because of how at home I felt. You were laughing at the fact that I opened the door to a house that wasn't mine.
I have only known you for a little over a year; however I feel so close to you. You have been such an inspiration in my life and words will never suffice to tell you how thankful I am for you and how much I love you. With your help, I was accepted into all of my dream schools with nearly identical scholarship offers from all. I am so glad that you will be helping my sister through the college application process. I can't wait to visit you next year and tell you all of my stories from Michigan. Thank you for providing me with the best environment to grow as a college applicant, but more importantly an individual. I will forever cherish all the laughs we shared together.
Thank you so much for everything.
Love you!
Dominique Roitman
Senior at New World School of the Arts
University of Michigan

Dear Toby,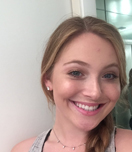 I can't even express how much you have been there for me since I first met you. You are much more than just a college counselor. You have become someone that I always call when I don't know what to do or just to say hi. You have helped me both physically with dealing with all my college applications but also mentally helping me get through all the denials and acceptances. If it weren't for you I don't know if I would have gotten into my dream school. I will miss you more than you know but being on the other side of the country wont stop me from calling you! So happy Harry and Ricky are also coming to you and can't wait to visit!!
Love you,
Bella Tamis
University of Southern California 2021

Dear Toby,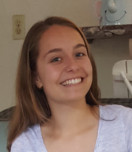 When I look back at the last 2 years together, I can't begin to describe how grateful I am for having you in my life. You have been more to me that just a college counselor, you have been a friend, a companion but above all, an angel. Through all the ups and downs of life and applying to college, you have been right by side every step of the way. To me, you are more than just a college counselor, you are my friend. I know I will take all the things that you have taught me and remember them for the rest of my life. Thank you for opening my eyes and teaching me to always be curios and up to date with what's going on in the world. Thank you for always being someone I can talk to about ANYTHING and for offering your advice. I know our friendship won't end when I leave in the fall, and I hope to have you in my life for many many many years.
From the bottom of my heart, thank you.
I love you always!
Lillie Drenth
University of Florida

In Regards to Toby Rose: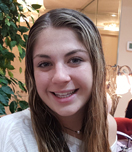 My personal experience with the college process was quite strenuous and lengthy. I struggled with finding the right path. I walked into Toby's office, immediately bombarded with hugs and relief - I knew I could entrust my future with her. Reflecting on my high school experience, I never thought I would form a bond so deep with someone on such a different life plane; I gained a college counselor and a life counselor. Toby simply reads kids, she does not have to ask, she knows.
From the first acceptance, to the first rejection, Toby was there through it all. Every time a decision was released, she happened to be the first person I dialed. There is no one else who understands the raw emotion and struggle that comes alongside the college process. Kids grow up blissfully unaware of reality. While Toby pushes you to accept reality, she maintains the concept of dream pursuance - never once did she allow me to accept anything less than the best.
Senioritis is extremely real - I suffered from the rarest case. Despite all odds, Toby became the only motivation for me to continue to push through. The everyday process of waking up at 6 am became the equivalent of climbing Mount Everest for me, she became my lifeline. Through the tears, the boy problems, the Calculus class issues, nothing fazed her. Toby hears all, sees all; I can tell her anything.
Nevertheless, with Toby's assistance I have been accepted to numerous prestigious universities, received scholarships, and made the decision to attend George Washington University in Washington D.C. Without Toby, I never would have realized my true calling - politics. I walked into her office a young girl determined to become a Dermatologist and Biology major. I walked out crying tears of joy majoring in Political Science. Words cannot describe the love and appreciation I have for Toby Rose and all that she has done for me. I couldn't have done it with her.
Regards, Sarah Berlan
George Washington

Dear Toby,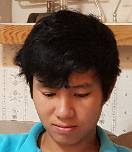 I remember when I first walked through the doors to your old office. As a 9th grader, I had little to no idea what to do or how I should start preparing myself for college. The second I met you, something just clicked. An independent college counselor may be an easy job for those who don't actually care for their students. You dedicate your time and effort working tirelessly in order to get your students to where they are today. There has never been a time when I called and you haven't pick up. I am forever grateful for how much of a help you have been. The amount of stress taken off my shoulders is unprecedented and I will continue to talk to you even when I am in college.
Sincerely,
Timothy Cheung
Stony Brook  

Dear Toby,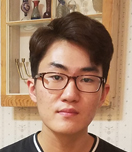 I have known you all throughout my high school life and it seems impossible now for me to leave you to go to college. Despite my closed personality, you have approached me with warmth that I eventually opened up to and now I feel as if I can tell you things that I would never dream of telling anybody else. You have been more than a just a college counselor to me and I would have never been able to get through high school without your help and presence. I would like to thank you from the bottom of my heart and forever remember the help I have gotten from you as I enter a new chapter.
Thank you so much for everything, Toby.
With love,
Wonjun "Patrick" Yeo
UM
| | |
| --- | --- |
| | F |
| Victor, George Washington with his mom | George Columbia, Angela Duke, and Tiffany, Purdue |
| | |
| | |
| Valentina Testa, St. Thomas High School | Faith Crabtree, MAST Academy |
| | |
| | |
| Sarah and Toby | Rosalie and Toby |
| | |
| | |
| Patrick, Palmetto | Devin Apollo, Notre Dame, and Toby |
| | |
| | |
| Toby with Claire Benzedon Brandeis | Bianca Glatzer, Palmetto Senior High, University of Florida |
| | |
| | |
| Taylor Rodriquez Flanagan, Senior High | Anna Barrios, Coral Park |
| | |
| | |
| Timothy Cheung, Mast Academy | Bella Tamis, Miami Beach Senior High |
| | |
| | |
| Sharon Peng, Duke University | Patrick Yeoman |
| | |
| | |
| Sabrina Arevalo, Palmetto with Toby | Dominique Portman, New World |
| | |
| | |
| Melanie Robaina, Miami Southwest | Alex Callithan and his mom Marie |
| | |
| | |
| Rosalie Luo, University of Michigan | Lillie Drenth, St. Brendan |
| | |
| | |
| Erin Crabtree, Mast Academy | Melanie Robaina and Mom |
| | |
| | |
| Nick Greco and parents, LaSalle | Solana Roitman with Toby, Miami Arts Charter Wynwood |
| | |
| | |
| Juan Sebastian Garcia, Florida State | Holding gift of Notre Dame teddy from Devin Apollon, Palmetto, now Notre Dame. |
| | |
| | |
| Lunch with Clayre Benzadon, now a graduate of Brandeis University | Natali Gonzalez, Coral Park Senior High |
| | |
| | |
| Sabrina Sigal, Michael Krop Senior High | Juan Sebastian Garcia, Florida State |
| | |
| | |

Dear Toby,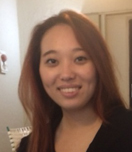 It goes without saying that you have greatly altered my life in the most positive ways. Those who have not conversed with you before are unaware of how caring, thoughtful, and significant your words can be to students just beginning their high school careers. The first time I walked into your office, back when it was still next to the Guadalajara Mexican Restaurant and the Pool Zone, I was overwhelmed by the amount of pictures and letters from your former students. From asking you about Jeanette's SAT classes to our final meetings before graduation, I always knew you were someone reliable with all of my worries and troubles. Walking into your office as a sophomore with my parents, I could not possibly imagine your impact after these years. I would never have thought that you could change my life so quickly just through your thoughts and advice.
The knowledge that continues to bounce off us in our conversations is unbelievable. Any topic, whether it happens to be political, environmental, or social, creates discourse more influential than almost every lecture at school, due to the rapid, quick-fired pace that most cannot keep up with. Our conversations jump from the election to TV shows to environmental conspiracies in mere seconds, although we cover a substantial amount of information in just an hour. I learn countless things from you every month, and I can't contain my happiness when I find out that I've taught you something too, like the eutrophication and hypoxic conditions of the Gulf of Mexico caused by the meat and agricultural industries. Everything we exchange is interesting; everything learned is mind-bending.
I could easily say that you were like a second mother, but truthfully, there were things I told you that even my parents never knew about until much later. You were the first one I came to many times, since I knew that you would pass no judgment in any case whatsoever. Counselors at school, oftentimes, seemed like the opposite, but when I was with you, I knew that nothing spoken that day would reach the ears of anyone besides us. You were truly a therapist along with a college counselor. You answered all my academic questions, but our meetings consisted more of a personal back-and-forth rather than an academic Q&A. Instead of a mother, who can be seen as frightening, I think of you like a sister, since I felt no feeling of superiority or harsh dominance from you at any point – rather, it felt like we were long-lost twins that had an unbelievable amount in common; you just had been in school, it seemed, for much longer than I.
Once you moved from your office into your home, I thought something would change drastically. It did, of course, but in a way that I could not foresee: it actually created a relationship far closer, since I was able to sit inches away from you in a place that you seemed tenfold more comfortable in. Seeing you more relaxed in your own home created a safe place for me in my mind, and every meeting after the first one in your home became increasingly personal. For someone who barely tells her friends or parents about her problems, it was easy for me to voice my concerns with someone else who understood how obstacles are just barriers to one's true future. You taught me that no one, besides myself, stood in the way of my success. You taught me that everyone else didn't matter, as if you cared about me, and only me, when I sat in front of you in distress. You were aware of my own actions that tortured me endlessly, saving me from decades of despondency. You convinced me that I was powerful and tenacious in times that I knew I was not, which pushed me to work harder in every aspect of my life. You even knew how to convince my parents of things that I could never think of bringing up to them, like how having a job in college would hold me back from succeeding academically.
All my academic accomplishments are yours, too. Staying in the top 1% of my class at Palmetto was no easy feat, especially considering that taking 18 AP classes is not considered "normal" to most of my peers. Earning that National Merit Finalist letter senior year, along with the honor of receiving the Pinecrest Business Association scholarship, were two achievements that I dedicate to you as well. You should be so incredibly proud of yourself, knowing that so many of your students will reach far places with your help. Applying to 13 different colleges seemed like pure hell, but it became less stressful once I knew I had you behind my back to support me. I cannot thank you enough for all your help these past years, and be sure that I will keep calling you once I leave for Michigan!
With love,
Rosalie Luo
Miami Palmetto Senior High '16
University of Michigan – Ann Arbor '20

Dear Toby,
Amongst all the people I have met so far, Toby Rose is by far the most inspiring. She is extremely strong-minded and is willing to do anything and everything for her kids. It's apparent that she absolutely loves her job, which I hope will be how I feel about my career in the future — a future that would be far from where it is heading now had I not met Toby at all. Not only has she taught me plenty more about myself that I never knew, she consistently gave me hope when I refused to give it to myself. Without her, my current path would look far more bleak and desolate than it does today.
I am immensely grateful for the opportunity to work with someone as special as she, and even more thankful that she is such a significant part of my life. Toby certainly is no longer only my college counselor — she is my friend and family now as well. Without a doubt, I would highly recommend her to anyone not only for unparalleled academic advice, but for any problems one has in all aspects of daily life. Her passion is more than obvious whenever I see her, which is especially difficult to find nowadays in most people.
Toby has helped me overcome many of my challenges, no matter how demanding or puzzling they prove to be. She will guide you securely to wherever you are destined to be in the future. My friend, Toby Rose, is a personal hero and I sincerely wish more people have the chance to connect with her the way I have.
Juan Sebastian Garcia
Florida State 2015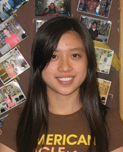 Dear Toby,
Ever since I stepped through the door of Toby Rose's in the beginning of my sophomore year, you have been not only a college counselor to me, but also another mother figure in my life. You have assisted me with my college applications, with editing and re-editing my essays, with preparing me for interviews, with picking out my high school courses, with providing me the opportunity to work as a student worker in your office where I gained first-hand work experience... But it doesn't stop there; you have also opened my eyes to everything happening around me, and to all the possibilities in this world.
Every month during our meetings, we would always have meaningful discussions regarding current events and debate our opinions on numerous matters. And, whenever you stumbled upon fascinating findings, you would inform me. In the beginning, most news you brought up invoked a "oh, really?" or "wow, I didn't know that" from me, and it always bothered me, realizing how little I knew of the world I live in. And so, instinctively, I began watching the news and read newspapers and news magazines more frequently. I can't even begin to imagine how little I would know if I have never met you. You brought out the curiosity in me. Now, I want to know everything I possibly can about the world and all that's occurring in it.
I have never really figured out what I wanted to do with my future, with my life. I remember the first time we had a meeting, you asked me "what do you want to do in the future". My reply was "I'm not sure" while, immediately, my mom replied "most likely something medically related". Then, I'm not sure what gave it away, but it seems as if you immediately picked up on the fact that what she said wasn't what I wanted at all. When my mom went to use the restroom, you asked me "you don't want to be a doctor or anything, do you?" and I replied "no, I might not know what I want to be, but I do know that I DON'T want to be doctor or anything relate."
From that moment and on, you recommended countless majors for me to look into, and magically convinced my parents that I don't have to go to medical school to be successful, that there are other options out there for me where I can be happy and STILL be successful—something that even I was beginning to believe was impossible by then. After being told by all my family members and all family friends that the only way I can have a good life is if I become a doctor for all my 15 years, and that the only reason I didn't want to be one at the moment was because I was too young and I didn't know what's good for my future… It really wasn't easy holding on to what I believed in.
And so, for the first time in my entire life, I felt like someone actually respects what I have to say about my future. I felt like I wasn't alone in this fight anymore. Most importantly, you restored my faith in myself. I believe 100% that I can have a bright future without having to be a doctor again. You always believed in me and pushed me to my best, and now I think I'm beginning to be confident about my future and myself, too.
Without you, I probably wouldn't even have applied to George Washington University and I probably wouldn't even have thought about looking into International Affairs. But I am so glad that you suggested GWU because the school really makes me so happy. I remember ever since the first time you brought up GWU, you glanced at me with a look in your eyes and said "wow, I think that's the perfect school for you actually. It really could be perfect for you." I never took that seriously, but now I have got to say: you're completely right… There's really nowhere else I'd rather be than to be in GWU right now (especially studying a major that I'm actually interested in, one that I actually enjoy)!
Of course, being a second mother, outside of academics, you cared about me tremendously too. You gave me advices when I was in trouble; you gave me "talks" and "lectures" (some my real mother never even gave me!) when you thought there were things I need to be careful with and watch out for; you comforted me when I felt down… We've always kept each other updated on our lives and you are like another support system for me, someone who will always be there for me whenever I need to talk.
I'll always remember Toby Rose's. Even though I got tutored there, tutored others there, and worked there, I still get a warm feeling whenever I visit no matter how cold the AC in the rooms is (and it most definitely CAN get pretty cold). It's almost as if I'm at a second home. I'll always remember Steve, who is like a big brother to me. Even though when I was a student worker he obviously had to give me orders, he was always considerate and understanding too. Also, I have always admired how well he could handle difficult and stressful situations, and how dedicated he is to TRCP—he practically lives there! I'll always remember Jeanette, who is the most wonderful Reading/Writing tutor anyone can ever have. Not only is she a walking dictionary/grammar handbook, but also she has such a big heart—always wanting to reach out to others and to give all that she can to everyone in need. I was so touched by her that I have even helped her with some of her brilliant projects outside of TRCP.
Then, there's you Toby. I'm so glad that I met you. Words can't even begin to express my feelings. I'm incredibly thankful to have someone like you in my life, behind me and supporting me all the way. I will never forget my second mother, and you will always BE my second mother. I will continue to keep you updated on everything exciting happening in my life, and anything that might help future students in your programs. And if there is anyone interested in GWU, or simply anyone who you think might find it helpful to talk to me, feel free to let him/her contact me—I would always be glad to lend a hand!
Thank you for everything… And MORE!
Love Always,
Wanting Ma
Miami Palmetto Senior High '09
George Washington University '13
P.S. I LOVE YOU MOMMY NUMBER TWO! 我爱你! =)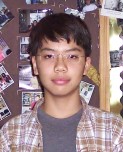 Dear Toby,
August 3, 2009
Its been 4 years since I met you in 9th grade, and I can't believe time passed by so quickly. You are one of the few people who have stayed in my life throughout high school. You were my guide, my mentor, and most of all, my second mother. You saw my strengths and made sure that they shined. You pointed out my weaknesses and helped me overcome them. I remember how you pushed me to join Henry, Joseph, and Brian and start a charity rock band. I remember how you pushed me to retake the SAT twice in order to get a 2360. And of course, I will never forget how you pushed me to rewrite my Yale application essay the night before the deadline, a key factor to my acceptance. Thank you Toby for all that you've done for me.
With love,
Garrett Lau
MIT 13'

Dear Toby,
As common sense dictates, junior and senior year of high school are the most difficult, wrought with the obstacles set in place by SATs and college applications. Yet once I stepped through that door in front of your office and sat down in front of your desk, those two years changed from despondent to full of hope. You calmed me down, made me laugh, and proved that nothing is impossible. From filling my plate with writing my activities list to deciding what outfit to wear to my alumni interviews to figuring out how best to modestly brag on college apps, you were the best! I'm going to miss our talks in your office and our talks over the phone where we discussed everything from the 2008 presidential election to the step-by-step on what to write on my resume. When I was stuck between two Ivies, you were the voice of reason; when I was angry at something or another, you were always there to talk me through. After these two years of worries, I can now affirm that I got through it all with your help! It goes to say that you are the best second mother a person could ever have. Thanks to you, I'm going to my dream school and can proudly say that I am a Princeton Tiger!!!
Much love,
Lucy Li
Miami Palmetto Senior High '09
Princeton University '13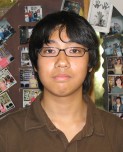 I can't believe that three years' time has gone by so quickly. I remember walking into the doors of "Toby Rose's" shyly and in much disbelief. But since my freshmen summer I have grown both personally and intellectually, thanks to your help and guidance. I still remember how overwhelming it was to check the admission decision from Harvard on the last day of March. It was worth all those sleepless nights, though, to be accepted by the school of my dreams. Thank you for always being there for me when I needed you most. With your support and foresight I was able to achieve a near-perfect score of 2380 on the SATs, three perfect 800's on the SAT II's, and I was also able to start a rock band that raised money for breast cancer. Your sometimes-faltering memory keeps us all the more closer…

I'll keep in touch
Toby.

Love,

Joseph Moon

Harvard Class of 2013.


Toby is an outstanding asset for any high school student. Having consistent, meaningful communication with my daughter in person and via the phone with Toby throughout high school, my daughter learned to prioritize, gain more confidence, navigate the school system, partake in challenging and interesting courses, prepare for standardized exams, overcome many obstacles, apply to a broad range of colleges, evaluate which would be the best choice for her, and know that even beyond high school that Toby would always be a phone call away at most.

She is dedicated, hardworking, compassionate, patient, straightforward, and most importantly knows how to relate to, gain trust from, and direct
teenagers in whatever they choose as their paths ahead.

Amy Josefsberg Ederi

Hi Toby,
It is hard for me to put into words what I really want to say. Almost two years ago, Peter first met you as a junior at Palmetto. Now as I am preparing to attend the University of Pennsylvania, I cannot believe that that Peter was me.
When I first started the college application process, I was overwhelmed thinking of the best way to present myself and my accomplishments. We got to know each other after talking for hours at our meetings and I soon began stopping by your office after school every time something was bothering me. I didn't know which colleges to apply to, what essays to write, and which careers to pursue. You helped talk me through the process and used your experience to teach me about things that will help me survive in college. Most importantly, your support helped me to have the best senior year ever! Before meeting you, I would have never thought that I would be walking down the stage of Palmetto's auditorium on the night of the Mr. Panther show or performing as part of the A'SYNC group. I will always remember how you helped me convince my parents that attending Prom takes priority over a multicultural weekend at Washington University at St. Louis.
I think the most important thing that students should know is that you become more than just a College Application Program counselor. You are someone that I have learned to trust as a "second mother." After years of schooling, the routine schedule of high school places many of us in a daze, a fantasy world. I did not realize that life goes beyond doing worksheets, taking notes, and preparing for tests. Talking with you about everything from politics and important world issues to social life brought me out of that fantasy world.
Toby, you have helped me find my individuality. I am no longer afraid to be who I am and pursue my dreams knowing that you are only a phone call away.

Thank you for everything!

Peter Cai

Hi Toby it's Erika. We just talked about the colleges on the phone. I talked to my parents and we've decided that I am going to apply to the University of Alabama and Auburn University. FIU will be my safety school and I am not going to completely discard the University of Texas until I receive my ACT scores (which I believe come out tomorrow). I understand that I do not have a very good chance, but what is one more application, just in case? I will keep you informed on my scores. Thank you for the very kind words you said to me. I really appreciate everything you have done for me and are currently doing. You are an amazing woman , Toby, but you already know that. Here's something you don't know: Knowing that I have you on my side makes this experience a lot less difficult for me. I would have never known what I can accomplish had it not been for you. Thank you for being a constant in my life. I know I will be happy wherever I end up and that is all thanks to you. I will be seeing you very soon I think for another appointment. When all this stress with colleges is over, we need to have a worry-free talk.

Yours very truly and sincerely,

Erika Palmer

Hi Toby,
We just dropped David off at Penn a few hours ago. (I can't believe my baby is in college!) I am so impressed with the school and the city and so excited and happy for David and so proud of him for getting into this fabulous school (in the honors program, no less!) He seems to have lucked out with a really nice roommate, and his room looks great! We are exhausted -- we ran all over town to Bed, Bath and Beyond, Target, Walmart, Staples, the supermarket and all around the campus. I wanted to say a big Thank You!! to you for all your help, advice and encouragement in making this day come about. You had said all along that this was the school for David and I think you are right. There are so many wonderful opportunites, and I have encouraged him to take advantage of all of them, especially those that are outside his usual realm of interest and familiarity. I know he will be academically challenged and stimulated and he will also have a wonderful social life and make great lifelong friends. So thank you again. We will definitely keep you up to date on how he is doing and what he is up to.

Take Care,
Carol

Carol Schoffel Faber, Esq.
Akerman, Senterfitt
| | |
| --- | --- |
| Dear Toby, | |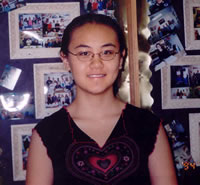 The first time I walked through your doors was three years ago. Then, I was ignorant sophomore just settling into high school life. College seemed years away and not something I needed to worry about until later on. But fate brought me to you that afternoon and changed my li9fe. You gave me motivation and direction, so patiently teaching me how to market myself to colleges and scholarships. When you asked me about my plans for college that day, I was surprised. I need to prepare for college already? Later, I would learn that you were right. It is never too soon to start preparing because college opens the doors to so many opportunities, opportunities that change lives.
You taught me about reverse discrimination and showed me how to overcome that obstacle and many others that I came upon during my high school career. I have not met anyone else as devoted to her students as you are. You cared for me like I was you r own daughter, always there for me in my times of triumph and despair. I would learn of something troubling at school and then worry about it all day, thinking that there was no way for me to fix or change it. Then, I'd anxiously enter your office right after school, fidgeting with worry. With one look, you knew something was wrong and immediately set to work thinking of ideas that would help. By the time I left your office, I felt free of the burden that had weighed down on me all day.
During the three years that I was under your guidance, I felt that you understood me and knew what I wanted to achieve and, more importantly, what I was capable of achieving. You believed in me like a mother would believe in her only daughter.
I never once felt the distance that many students, who are not as privileged as I am to have such a wonderful college advisor, feel with their counselors. It was never a conference but always a discussion between two friends with you. Our meetings were not only about academics, colleges, community service, and extracurricular but also about current events such as stem cell research, politics, and breast cancer. These conversations were ultimately useful and beneficial to me during the many interviews with colleges I had during my senior year. I was able to assert myself and make a lasting impression during my interviews with a firm handshake and to impart my achievements impeccably thanks to your interview etiquette sessions.
With your guidance, I was able to overcome the SAT with a 1520 and only had to take it once. In addition, thanks to your writing class and the wonderful instructor, Julien, I was able to achieve a perfect score on my SAT II Writing test. These two exams ensured that I would be considered by the best schools in the nation. Then, when application time finally arrived, you helped me compose flawless applications. For many weeks I would bring in applications that I filled out and you would take them home and spend countless hours reading them on word at a time to make sure I answered them correctly an did not have any mistakes on my application that would show me to a a disadvantage. After double, triple, and quadruple checking my application, I slipped them in the envelope and sealed it.
For the next few months I waited and hoped so hard that I would get accepted even though you assured me that I would get into many outstanding colleges that I applied to. When the results finally came in I was not disappointed. I cried when I read the words, "I am delighted to inform you that the Committee on Admissions and Financial Aid has voted to offer you a place in the Harvard Class of 2009." You were the first person I called to share the news because you played a huge role in my success.
For all that you have done for me and helped me achieve, I am truly and deeply grateful. It is no small feat to get a child into the Ivy League, but you were able to do it. Without your guidance, I would never have attained my dream school but now, I am proud to say: "Harvard '09!" Thank you so much, Toby!
Love,
Yangyang Yu

Anna Barrios
Miami Coral Park
Columbia University


Bianca Glatzer
Palmetto Senior High School
University of Florida

Faith Crabtree
Mast Academy


Harry Tamis
Miami Beach Senior High School


John Crabtree
Riviera Senior High School


Luca Mejia
La Salle

Melani Robaina
Miami Dade College

Natali Gonzalez
Miami Coral Park

Nick Greco
Tara Senior High
Brandeis


Ricky Tamis
Miami Beach Senior High School


Sabrina Arevalo
Palmetto Senior High



Sabrina Sigal
Michael Krop Senior High School



Solana Roitman
Miami Arts Charter Wynwood



Taylor Rodriguez
UCF


Tiffany Cheung
Mast Academy
Cooper Union

Tim Cheung
Mast Academy Stoneybrooke


Sarah Berlan
Palmetto Senior High School
George Washington University


Savannah Roberts
Gulliver Prep


Rosalie Luo
University of Michigan
Patrick Wonjun Yeo
Senior at Palmetto Senior High
UM

Devin Apollon
Palmetto Senior High
Notre Dame


Dominique Roitman
New World School of the Arts
University of Michigan

Lillie Drenth
St Brendan High School
UF


Bella Tamis
Miami Beach Senior High School
UFC

Lydia Vazquez
Gulliver Prep.
Pinecrest, Florida
Matyas Bartha
Palmer Trinity School
Miami, Florida
Claudia Iturrgui
Carrollton
Stephen Parra
Miami Palmetto Senior H.S.
Pinecrest, Florida
New York University


Michael Sanchez
Gulliver Prep.
Pinecrest, Florida
Wes Pritchett
Gulliver Academy
Pinecrest, Florida
West Point Military Academy
Elizabeth Lancaster
Ronald Reagan
Miami, Florida
Mayra Castellon
Gulliver Prep.
Pinecrest, Florida
BC
Farah Yamini
Coral Reef Senior H. S.
Pinecrest, Florida
University of Florida Honors


Tiffany Ruiz
Lourdes Academy.
Miami, Florida
Brown University

Michael Wasil
Palmetto Senior H. S.
Pinecrest, Florida
University of North Carolina

Vivian Eiroa
Our Lady of Lourdes Academy
Miami, Florida
NYU

Andrew Herndon
Palmetto Senior H. S.
Pinecrest, Florida
Franklin, Switzerland


Patricia Arredondo
Lourdes Academy
Miami, Florida
UM



Blake Hechtman
Palmetto Senior H. S.
Pinecrest, Florida
University of Virginia

Hyun-Haw Lim
Miami Palmetto Senior H.S.
Pinecrest, Florida
Emory



Jacquelyn Antonell
Coral Reef Senior H. S.
Miami, Florida
University of Florida Honors

David Faber
Killian Senior H. S.
Miami, Florida
University of Pennsylvania

Tom Carroll
Coral Reef Senior H. S.
Miami, Florida
Haverford

Hannah Rich
Carrollton
Princeton University
Alex Hong
Palmetto Senior H. S.
University of Michigan

Matthew Tuckfield
Palmer Trinity School
Miami, Florida
University of Central Florida

Ariella Ederi
Palmetto Senior H. S.
Pinecrest, Florida
EMORY

Yao Hsaio
Palmetto Senior H. S.
Pinecrest, Florida


Charles Lane Clements
Killian Senior H. S.
Miami, Florida
University of Virginia


Judd Smith
Palmer Trinity School
Miami, Florida
University of North Florida

Stephanie Cho

Palmetto Senior H. S.
Pinecrest, Florida
Henry Ma
Palmetto High
Duke University
Joseph Moon
Palmetto Senior H. S.
Pinecrest, Florida
Harvard
Andrea Garriga
Florida Christian School
FIU


Tiffany Lau
Palmetto Senior H. S.
Pinecrest, Florida
Stanford University

Peter Cai
Palmetto Senior H. S.
Pinecrest, Florida
University of Pennsylvania
Wanting Ma
Palmetto Senior H. S.
Pinecrest, Florida
George Washington University
UF Bright Futures


Matthew Herget
Palmetto Senior H. S.
Pinecrest, Florida
UCF

Aleck Dagrossa
Palmer Trinity School
Miami, Florida

AJ. McGlannan
Gulliver Prep.
Pinecrest, Florida
Purdue University
Brian Foos
Palmetto Senior H. S.
Pinecrest, Florida
University of Florida

Valeda Yong
Spanish River
Boca Raton
Rice
Zack Simkins
Palmetto Senior H. S.
Pinecrest, Florida
Penn State University
Linda Zhou
New World School
of the Arts
Miami, Florida
Washington University

Michelle Docobo
Killian Senior H. S.
Miami, Florida
FSU

Garret Lau
Palmetto Senior H. S.
Pinecrest, Florida
MIT
Carolina Canida
Gulliver Prep
Pinecrest, Florida
Georgetown University
Jenny Silver
Cypress Bay High School
Weston, Florida
Smith College
Jason Cordero
Coral Reef Senior H. S.
Miami, Florida
1500 SAT
Georgia Tech
Varun Bhansali
Miami Palmetto Senior H.S.
Pinecrest, Florida
University of Chicago
Sarah & Cayce Wicks
Florida Christian School
Miami, Florida

Sarah Wicks
Wheaton College

Cayce Wicks
FIU
Jing Jing Zeng
Coral Reef Senior H. S.
Miami, Florida
1580 SAT
Yale University




Toby's forty-year experience in the field of education helps us assist hundreds of students yearly in improving their SAT* scores and getting into their first-choice college or university. Don't take it from us. Click below to hear what students, parents, and the community has to say about Toby Rose's program .



Toby Rose and Jessica Peramo

Dade County Teacher
Masters in Education
University of Florida

I have known Toby Rose for the past seven years, first as a program student, and now as a friend. What she has been able to help me accomplish throughout the years, has extended far beyond the time I was a client, and I will be forever grateful to her. Toby is an excellent advisor, who truly cares about her students, and loves what she does. I recommend anyone who is serious about raising their SAT scores or just receiving some realistic advice about getting into college, to make an appointment with her. I did, seven years ago, and it was one of the best decisions I ever made.

- Jessica Peramo

Dear Toby,
Well it's been a few months now since I heard the great news that I had been accepted to Smith College under the Fall Early Decision Plan! It seems that just yesterday it was my first time in you office; I remember looking up at all the pictures of students on the wall and being amazed at their achievements, SAT scores, and college acceptance letters. I wondered if I had what it would take to do well on the SATs and to eventually get into the college of my dreams. And it turns out, with all of your help, guidance, and advice, I did!
My parents and I greatly appreciate the counseling on determining what colleges to apply to. Although I was fortunate enough to get into my top choice college and didn't end up applying to all my schools, I slept much more soundly during those nights when I was waiting for my notification letter from Smith College, knowing I had many backup plans. I am convinced that without your help on wording my college application, I would have gone crazy, and might not have been accepted. You also helped me prepare for my college interview; which helped me to be less nervous, since I knew exactly what to expect. You helped me in deciding which courses to take in High School, wording my "activities list", which SAT II's to sign up for, and how to prepare for the SAT, all of which helped to make my resume look fantastic. But you went beyond what was required of you as a college counselor. I remember the night before my SAT II's, I was really anxious about taking the tests the next morning, so I called you up on you home phone number. When I told you that I was nervous about the test, you reassured me and told me I'd do fine and I also felt much better after you said other students were calling you up as well, because they were all just as nervous as I was.
I also wanted to thank Julien for editing all my college essays. She did a great job fixing my grammatical and fluency errors. Whatever I wrote, always sounded ten times better after she edited it, although it was still my essay and the ideas and meanings were still exactly the same. Chierno's SAT class, as well as David's SAT II Writing class, really helped me prepare for those tests respectively.
So again, I just wanted to say thank you for everything. I'm looking forward to attending Smith College in September and plan to study Exceptional Student Education; I think it will be the prefect school for me. I'm sure you'll be able to help my sister out with all this stuff too, when it's time for her to start thinking about college. I'll keep in touch and let you know how I'm doing at Smith!
Sincerely,
Jennifer L. Silver
Cypress Bay High School, Weston, Florida
Smith Collegee